LJ Consultants Leadership Team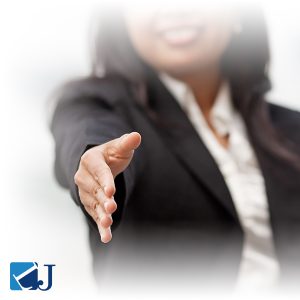 Lisa James is the Chief Executive Officer of LJ Consultants, which she founded in 2007. Ms. James manages and oversees all operations regarding government and commercial clients across various industries. This includes finance, business operations, strategy development and implementation, government affairs and business development. Prior to founding LJ Consultants, Ms. James has worked at many Fortune 500 government contracting firms in the Washington DC Area and one of the Big Four accounting firms. She has over 20 years of extensive experience in public accounting and government contracting and has managed projects with revenues of $100M upwards and beyond $500M. She is skilled at managing ambiguity and adapting to and driving change. Ms. James has earned a Bachelor's degree in Finance from Howard University. She is a member of the National Contract Management Association (NCMA), Armed Forces Communications and Electronics Association (AFCEA) and the Association of Government Accountants (AGA).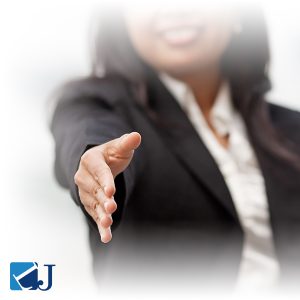 Carmelita Grady, Ph.D. has over 30 years of experience in administration, program and project management, and evaluation at the national and community level. She earned a Bachelor's degree from Fisk University in Health Administration, a Master's degree from George Washington University's School of Business, and a Ph.D. from Howard University. Dr. Grady has served as a Principle Investigator, Senior Health Advisor, Senior Policy Analyst, Senior Evaluation Consultant and master trainer for government, academic, and nonprofit organizations. Dr. Grady provides developmental, administrative, and technical support to local schools and school systems in the implementation of federally funded grants from the U.S. Department of Education. Dr. Grady lead teams of emerging and established researchers in the planning, development, implementation and evaluation of programs targeting minority populations. She served as an Associate Director of the National Human Genome Center at Howard University; Co-Investigator for the Tuskegee University's National Center for Bioethics in Healthcare; Principal Investigator of the Disability Research Institute at The University of Illinois, and evaluation consultant to NORC at the University of Chicago. She has served in numerous senior-level positions on federally and privately funded grants, contracts and cooperative agreements for the Department of Health and Human Services (HHS), the Centers for Disease Control and Prevention (CDC), the Substance Abuse and Mental Health Services Administration (SAMHSA) and its three Centers, and, the Department of Education.